A Team You Can Believe In
We've built an exceptionally dedicated and skilled team that sets Wakarusa Veterinary Hospital apart. The principles that guide us from day to day are simple: teamwork, collaboration, and a commitment to the health and well-being of each pet that comes through our doors. Wakarusa Veterinary Hospital couldn't exist, let alone function at such a high level, without each and every one of these people.

Doctors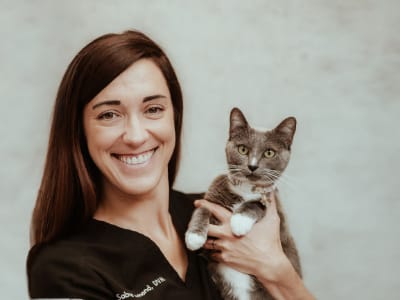 OWNER, DR. SABRA AMEND has been a part of the Wakarusa Veterinary Hospital family since 2006, first as a pre-vet volunteer and then as a veterinary assistant until she started veterinary school. After earning her DVM, she returned to Wakarusa Veterinary Hospital as an associate veterinarian. In January of 2023, Dr. Amend became the proud owner of Wakarusa Veterinary Hospital. She is honored to lead the team where her veterinary dream started and continue to provide her patients compassionate and trustworthy veterinary care. Dr. Amend es bilingüe y habla español.
Education
Bachelors in Spanish, The University of Kansas, 2009
DVM, Kansas State University, 2016
Focus & Interests
Small Animal Oncology
Soft Tissue Surgery
Geriatric Pets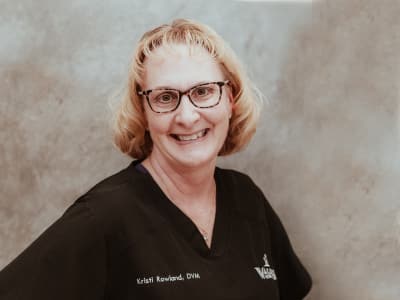 After DR. KRISTI ROWLAND completed a small animal internship and three years in emergency medicine, she opened Free State Veterinary Hospital in 1997. It merged with Marks Veterinary Hospital in 2002 to form Wakarusa Veterinary Hospital, and she became the sole owner from 2013 to 2022. She loves to help and encourage pre-vet students and is honored to have mentored Dr. Amend and Dr. Gleeson. She is delighted to pass Wakarusa Veterinary Hospital's ownership to Dr. Amend and feels grateful to be a caring part of our client families for over twenty years.
Education
Bachelors in Agriculture, Kansas State University, 1991
DVM, Kansas State University, 1993
Focus & Interests
Senior Care, Aging and Wellness
Internal Medicine
Feline Medicine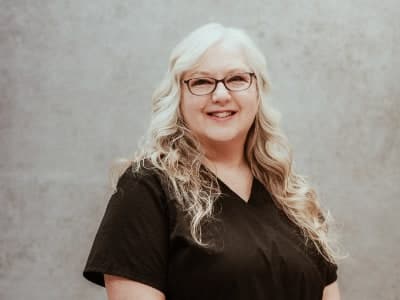 DR. NORMA GOTTSTEIN has been with Wakarusa Veterinary Hospital as an associate veterinarian since January 2013. Originally from the small town of Woodbine, MD she moved to Kansas with her husband and baby daughter in 2000 to be closer to her husband's family. She previously worked at another small animal hospital in Lawrence but feels that she has truly found her home at Wakarusa. She has enjoyed being part of a team that continues to grow and learn the latest in veterinary care to provide excellent care for the pets that are part of the family. She looks forward to continuing to improve pets' lives and the bond between pets and their family.
Education
Bachelors in Biology, Hood College, 1989
DVM, Virginia Tech, 1993
Focus & Interests
Soft Tissue Surgery
Dental Health
Small Mammal Medicine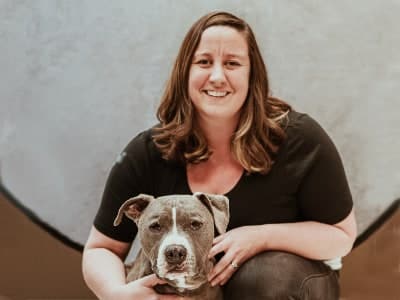 DR. MEGAN GLEESON spent her first 25 years in Lawrence, Kansas. While attending the University of Kansas, she was also a Division I rower and volunteered at Operation Wildlife. Later, she worked in the kennel staff at Wakarusa Veterinary Hospital. In 2011, she moved to Colorado to earn her veterinary medicine degree. And, in 2021, Dr. Gleeson moved back to the Lawrence community she always loved. She's thrilled to be back in her old stomping grounds at Wakarusa Veterinary Hospital. In her free time, Dr. Gleeson enjoys listening to comedy podcasts, KU basketball, bonfires, and board games.
Education
Bachelors in Journalism, University of Kansas, 2010
DVM, Colorado State University, 2017
Focus & Interests
Soft Tissue Surgery
Pain Management
Client Education
Nursing Staff
Our fantastic nursing staff make up the bulk of our team here at Wakarusa Veterinary Hospital. The work they do is invaluable. They assist our doctors with patient care, diagnostics, laboratory tests, radiography, ultrasonography, anesthesia monitoring, dental cleaning, after hours nursing care, surgery, and so much more.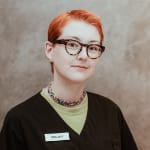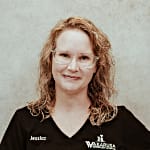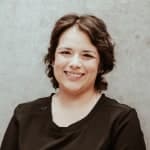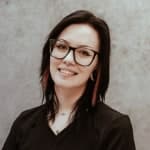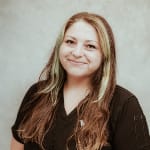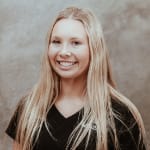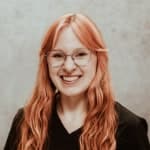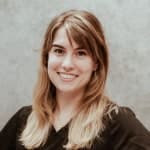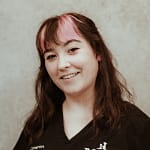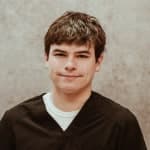 Customer Service
If you've called us on the phone, you've talked to them. If you've visited us, you've been greeted by them. They are our front line. From scheduling to billing to clearly conveying information between you and our doctors, they keep our efforts focused and coordinated. Business Management
You may not recognize them, because they're hard at work behind the scenes and out of the spotlight, quietly keeping the practice running smoothly.